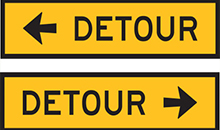 Road users here are being urged to follow the established traffic guidelines, as work continues on the South Leeward Highway Rehabilitation and Improvement Project.
Community Liaison Officer for the Project, Mr. Marlon Stevenson, said that the contractors are now working along with the Central Water and Sewerage Authority (CWSA), to carry out work in areas between Montrose and the Milton Cato Memorial Hospital.
Mr. Stevenson said that the work to be done includes the laying of sewer lines between the CWSA's headquarters and the hospital, and this is expected to take about 60 days.
Mr. Stevenson also said that as a result of this work, some new routes have been developed for traffic entering and leaving Kingstown on the leeward side of the mainland.
SOURCE:  NBC Radio