On Tuesday, March 19th, 2020, the Electrical Inspectorate Division in the Ministry of Transport, Works, Urban Development and Local Government received a donation of items from Electrum Sales Ltd. UK.
The items received were:
Crabtree Elypse Electrical Wiring Accessories Switched and Socket Outlets
Crabtree Batten Lampholders
Wylex 5 Way Consumer Units with RCD circuit protection and their associated Miniature Circuit Breakers (MCBs).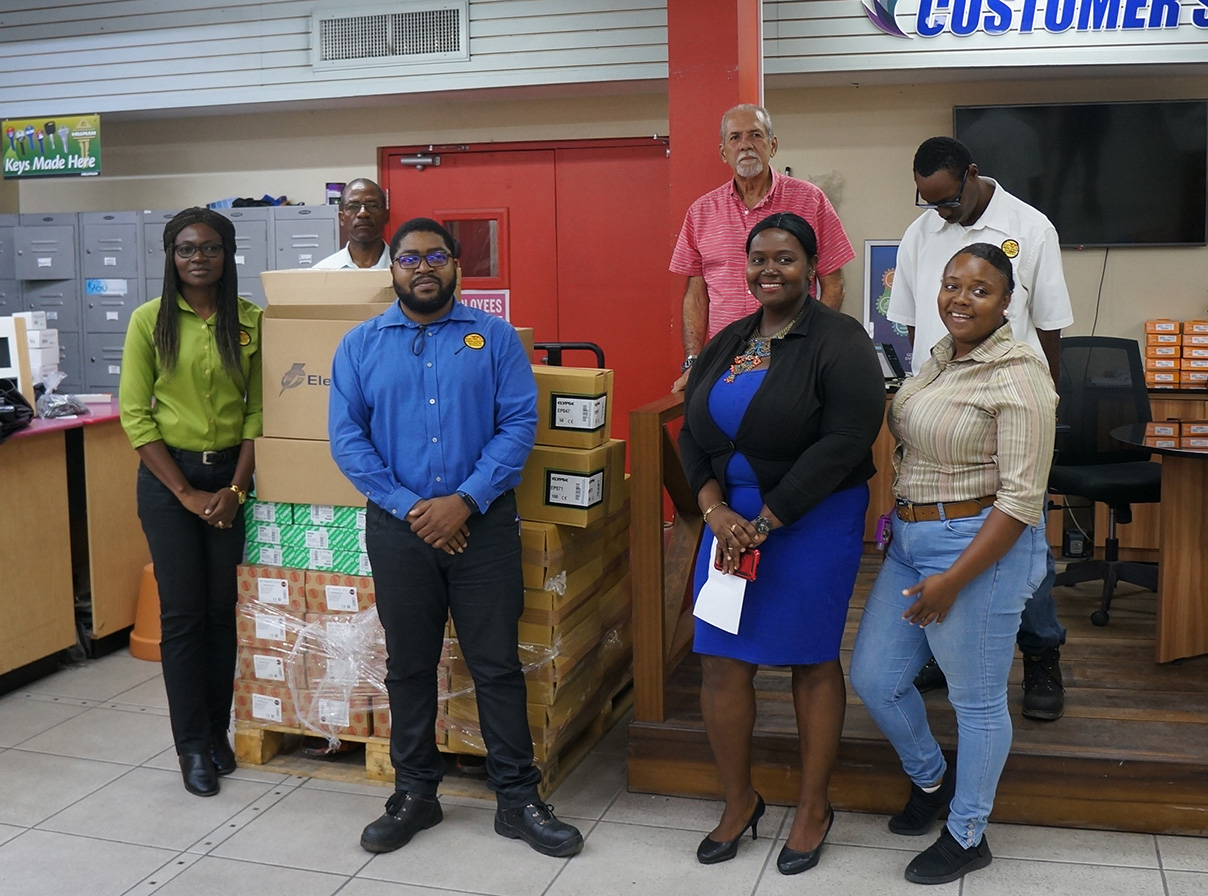 The items were donated by Electrum Sales Ltd., a UK based company and shipment was facilitated by Coreas Hazell Inc.These items will be used in the Electrical Re-inspection Project which is geared towards reducing and managing risk of electrical arch flash hazard, shock, equipment damage, fire and electrocution. The time-frame for this project is three years and it will be conducted in phases. One hundred and twenty (120) home owners are expected to benefit from the project. In the first phase, forty (40) homes will be upgraded and retrofitted to the 18th edition wiring.
Mrs. Hetlyn Francis, Electrical Inspector (Ag) on receiving the donations stated that, "the Electrical Inspectorate Division is guided by the 18th edition standard of wiring which is the latest British Standards BS 7671:2018 requirements for Electrical Installations, IET Wiring Regulations". She went on to note that, "in our society there are persons who are termed "vulnerable" or "indigent" who currently use the first edition wiring system, where their distribution boards are re-wirable fuses which can cause fires, injuries, damage to property and even death. These homes need to be upgraded and become electrically safer. Hence, these are homes which would be targeted under Phase 1 of the project."
Mrs. Francis further expressed gratitude to Electrum Sales Ltd. UK's Mr.Alistair Eaton, Export Manager and Mr. Merlyn Norville, Regional Sales Representative for the donation on behalf of the department. She also thanked Mr. Brian George of Coreas Hazels Inc. for facilitating the shipment of the items. It is believed that these items will assist in transforming the National Electrical Landscape in Saint Vincent and the Grenadines.
SOURCE: Electrical Inspectorate Division and Information Technology Services Division